OUR CLOTHING TIPS
– Our weekly product highlights. Form follows function!
News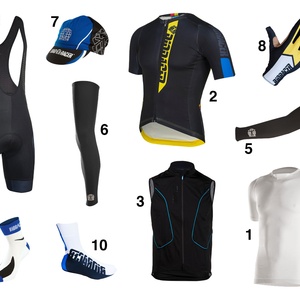 Koen's clothing tips
This weekend the weather gets warmer. On Sunday they even predict 20°C. Finally we can put away our winter clothes! Our product advisor Koen recommends an outfit that is light and comfortable and combines them with a set of arm and leg attachments and a wind...
Read more