EPIC SHORT WOMEN
Art no.: CO_BR11567D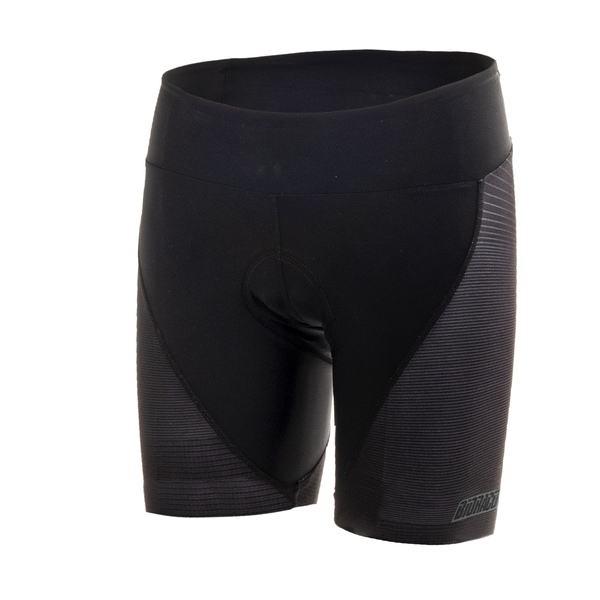 EPIC SHORT WOMEN
During the past 2 years, we conducted an in-depth study into the improvement of the most critical part of a cycling outfit: the shorts.
In this study, we examined the construction of a wide range of shorts, with a strong focus on the improvement of comfort, performance and looks.
The basic premise used in this study was a number of problems.
•
Carbon bicycles, wheels, seats and shoes keep getting lighter and stiffer; the human body, however, remains soft and therefore has to tolerate a lot of blows. How can we support the body better?
•
The leg grippers, which press on the skin, often make cyclists (including trained athletes) look like they have gained a few kilos, especially female cyclists. How can we improve the fit and the look?
The result: Epic Women's Bib Shorts .
Instead of leg grippers, we use a new material with stages of compression. This makes leg grippers to keep everything in place redundant. Problem solved.
Tech Spec
Female Friendly high performance short
Sirio Main material
Leg panels with staged compression
Vapor Uni pad