SKATING SUIT MACH 3 COMPETITION LYCRA
Art. Nr.: 16211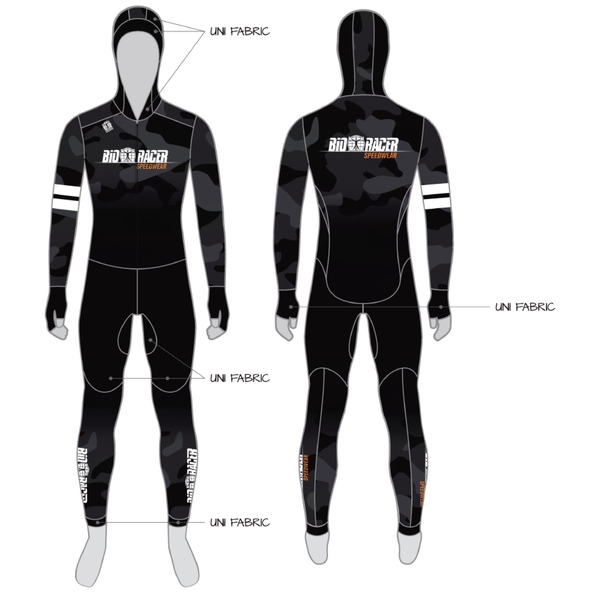 SKATING SUIT MACH 3 COMPETITION LYCRA
Lycra competition skinsuit with cap based on the pattern of the competition Mach rubber suit. This makes an ideal and durable competition suit with the appearance of the rubber skating suit. Due to the anatomically shaped panels, this suit has a very good fit. The used heavy quality Lycra is elastic, shape-retaining and moisture-transporting, but also durable and less translucent than lighter quality Lycra's. Skinsuit comes standard with a YKK zipper.
Wishes regarding color and design are virtually unlimited.
Advantage: In combination with the Mach rubber competition suit, this skating suit can be used perfectly as a skating suit for training and as a competition skating suit for children who are not yet ready for a more expensive rubber skating suit. Due to the equal pattern, uniformity within the club or association is maintained.